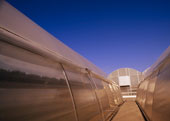 TECHNICOM
With more than 25 years of experience the company
Founder and president Sean Zarafshar started the
company more than 9 years ago to serve the greater
Washington DC metropolitan Area.
The broad experience of Refrigeration and heating
has given us the ability to help our customers in many aspects of HVAC systems.
The other sector of company managed by Tony Zarafshar with more than 17 years of experience of
IT service has the ability and knowledge to help you with a broad range of IT installation,Helpdesk
and troubleshooting.